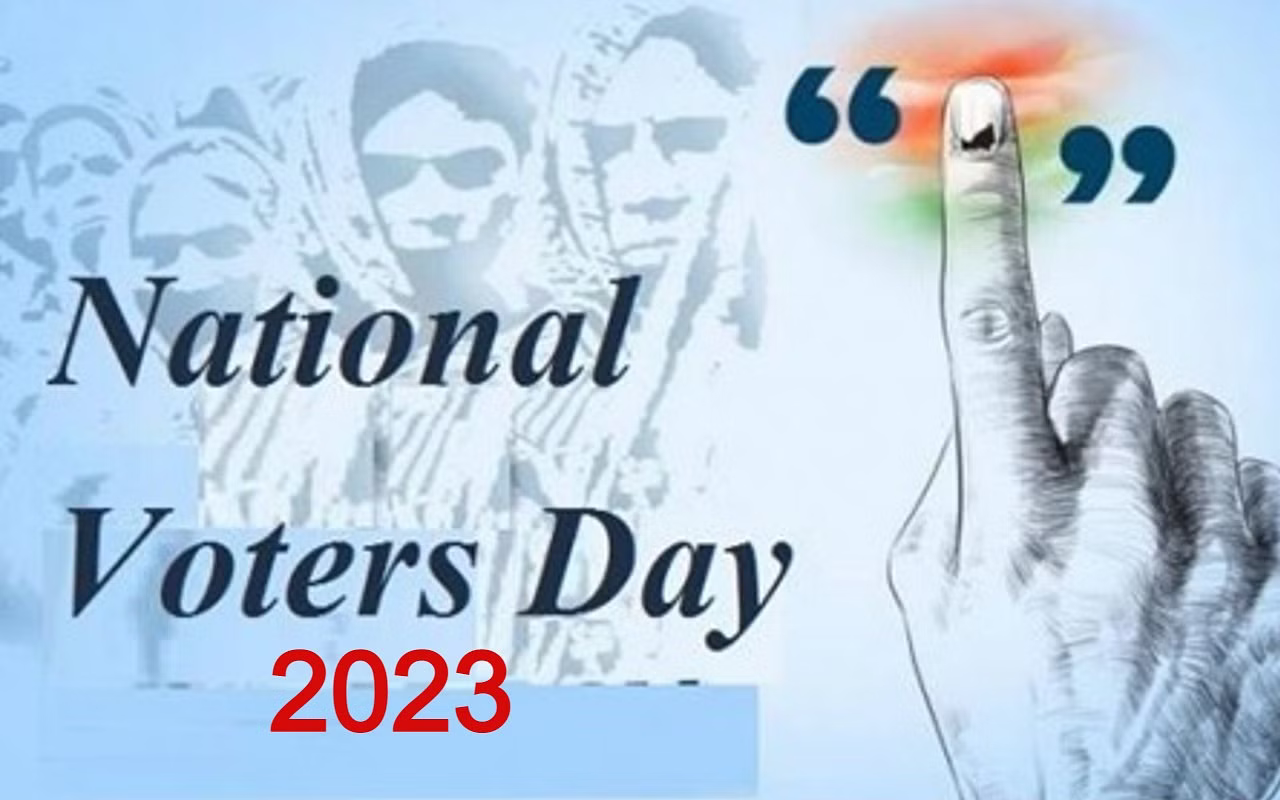 Who is eligible to vote in India? National Voter's Day 2023 Voting Act, Process, Disqualification, and More
National Voters Day: This year marks the 13th annual celebration of National Voters Day by the Indian Election Commission. Learn who is eligible to vote in India, how to register to vote, how to be disqualified from voting, and more in this article.
Every year on January 25 to commemorate the establishment of the Election Commission of India, National Voter's Day is observed. The primary goal of the day is to promote, expedite, and increase registration, particularly among new voters.
This year's NVD, which is focused on voters and reflects how individuals feel and wish to engage in the electoral process through the power of their vote, has the theme "Nothing Like Voting, I Vote for Sure." Do you, however, comprehend the right to vote, the requirements for voting in India, and the accompanying processes?
What is the Right to Vote?
The best way to voice one's opinion in a democracy is through voting. By enabling individuals to choose the destiny of the nation and consequently their own, voting by citizens of the country promotes the spirit of democracy.
Regardless of socioeconomic situation, caste, or class, the Indian Constitution gives the right to vote to all individuals who are at least 18 years old and of sound mind. One of a citizen's most essential rights is the right to vote. The Indian Constitution bestows its citizens with a number of privileges in order to safeguard and protect their right to vote and prohibit any misuse of that right.
Who can Vote in India?
All Indian nationals who are at least 18 years old and have registered to vote are given the right to vote under the Indian Constitution. These individuals are qualified to cast ballots in elections for the federal, state, local, and local governments.
The formal name of the sixty-first amendment to the Indian Constitution is the Constitution (Sixty-first Amendment) Act, 1988, which decreased the voting age for elections to the Lok Sabha and state legislatures from 21 to 18. This was done by amending Article 326 of the Constitution, which deals with Lok Sabha and Assembly elections.
To get photo election ID cards, all eligible voters must register in the constituency where they live (also known as EPIC cards). Voting is prohibited for anyone who has not registered to vote or does not possess a voter ID card. Each voter is only permitted to cast one vote. A voter may only cast a ballot in the constituency for which he or she has registered to vote. If a person does not meet the criteria for disqualification, they cannot be held or prevented from voting.
Who are not eligible to cast their vote?
The Indian Constitution specifies the following rules for disqualifying voters from voting:
Those who have been convicted of offenses covered by Indian Penal Code Sections 171E (which handles bribery) and 171F are not permitted to vote (which addresses personation or undue influence at an election).
Convictions under Sections 125 (which addresses different electoral violations), 135, and 136 of the Representation of Peoples Act may result in election disqualification.
If a voter casts a ballot in more than one constituency, their vote is void.
The 13th National Voters' Day will be observed by the Indian Election Commission on January 25, 2023. At the national event being conducted in New Delhi by the Election Commission of India, Honorable President of India Droupadi Murmu will be the Chief Guest and Union Minister for Law and Justice Kiren Rijiju will be the Guest of Honor.