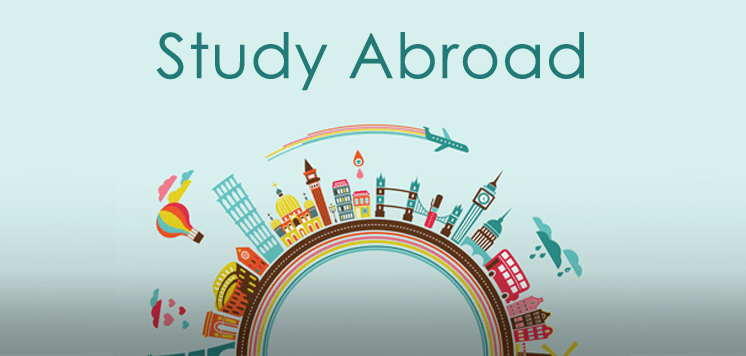 Why Study Abroad?
Studying abroad is an increasingly popular option for Indian students who want to broaden their horizons and gain a global perspective. It offers a range of benefits, including exposure to diverse cultures, academic excellence, and career opportunities. In this blog, we'll explore why studying abroad can be an excellent choice for Indian students and how to prepare for the journey.
Academic Excellence:
Studying abroad offers access to some of the best universities and colleges in the world. These institutions provide world-class education, cutting-edge research facilities, and exposure to international faculty and students. Studying in a foreign country can also provide exposure to different teaching styles and approaches, which can broaden your academic perspective and improve your learning outcomes.
Career Opportunities:
Studying abroad can open doors to exciting career opportunities, both in India and abroad. Employers value the international experience, language proficiency, and cross-cultural communication skills that come with studying abroad. Studying in a foreign country can also provide access to internships, co-op programs, and networking opportunities, which can help kickstart your career.
Exposure to Diverse Cultures:
Studying abroad provides exposure to diverse cultures, languages, and traditions. It can be a transformative experience that broadens your horizons, challenges your assumptions, and expands your worldview. Living and studying in a foreign country can also help develop independence, self-reliance, and adaptability, which are valuable life skills.
Personal Growth:
Studying abroad can be a life-changing experience that fosters personal growth and development. It can provide an opportunity to step out of your comfort zone, take risks, and explore new interests and passions. It can also help develop resilience, resourcefulness, and a sense of identity and purpose.
Preparation and Planning:
Studying abroad requires careful planning and preparation. It's important to research the destination country, the academic program, and the visa requirements. It's also important to plan for finances, including tuition fees, living expenses, and travel costs. It's advisable to start the application process well in advance and seek guidance from education consultants, alumni, and academic advisors.
Conclusion:
Studying abroad can be an enriching and rewarding experience that offers a range of benefits, including academic excellence, career opportunities, exposure to diverse cultures, and personal growth. However, it's important to plan and prepare well in advance to ensure a smooth and successful journey. By taking the time to research the destination country, academic program, and visa requirements, and seeking guidance from experienced mentors, Indian students can make the most of their study abroad experience and achieve their academic and career goals.