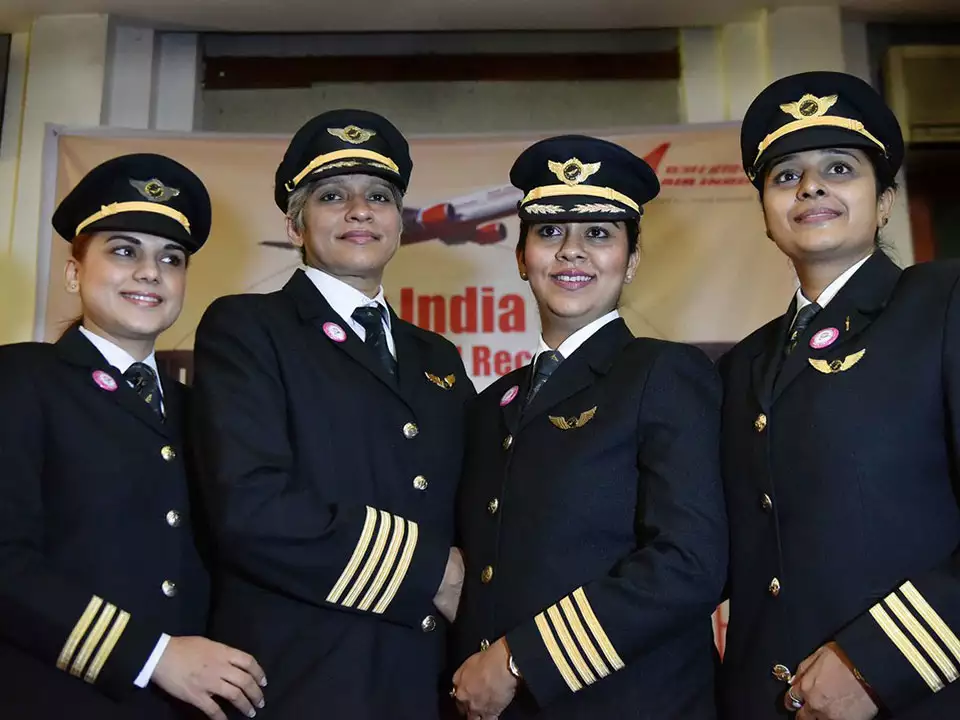 The most recent data on pilot strength in India has been provided by the organisation responsible for regulating Indian airlines. According to the most recent statistics, 15% of the country's pilots are women. This is triple the world average of 5%, according to the Directorate General of Civil Aviation (DGCA). A dedicated project to promote pilot training for women, SC, and ST populations does not exist, though.
According to information gathered from several Indian scheduled airlines, 244 pilots were hired overall in 2021. Additionally, estimations indicate that during the next five years, India may need 1,000 pilots annually.
Also, according to the data, there are roughly 10,000 pilots in India, including 67 foreign nationals who work for different local airlines, according to the DGCA.
The International Association of Women Airline Pilots also published a report on gender equality in the aviation sector in 2021 last year. According to the report, gender equality on the flight deck was highest in India (12.4%) in 2021, followed by Ireland (9.9%), South Africa (9.8%), Australia (7.5%), Canada (7%), Germany (6.9%), the United States (5.5%), the United Kingdom (4.7%), New Zealand (4.5%), Scandinavia (3.8%), Qatar (2.4%), Japan (1.3%), and Singapore (1%).
Nivedita Bhasin acquired the title of youngest captain of a commercial airline in the world in 1989. In the 1990s, the Indian Air Force started hiring female pilots for its transport and helicopter fleet.
Male pilot crash rates were higher than those of female pilots, according to a study titled Gender Differences In General Aviation Crashes that examined data on helicopter and aeroplane crashes between 1983 and 1997. The accident rates of male and female pilots from 2002 to 2013 were examined in a different study by Women in Combat Arms: A Study of the Global War on Terror. The survey also showed that, although making up 10% of all US army helicopter pilots, women fly "more safely," causing only 3% of mishaps.
Pregnant pilots and cabin crew have the choice of temporary ground jobs or administrative positions until they are ready to fly, according to Vistara.