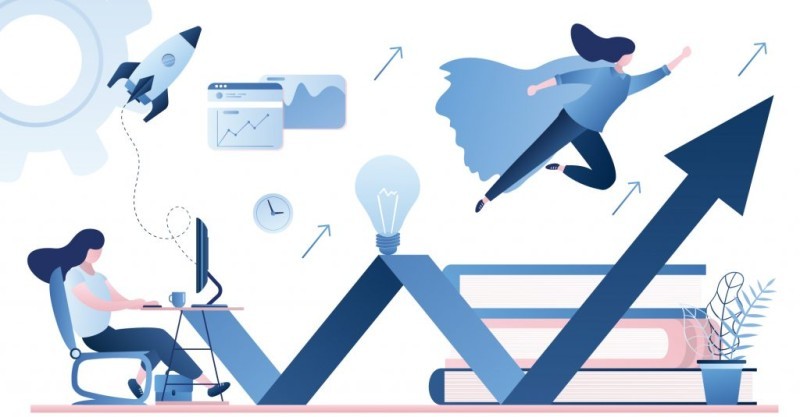 Over the past few decades, women have made great strides in breaking barriers and shattering the glass ceiling in the business world. While there is still much work to be done to achieve gender parity in entrepreneurship, the number of female entrepreneurs has been steadily rising. Women entrepreneurs are creating innovative solutions, building successful businesses, and inspiring the next generation of female leaders.
Entrepreneurship is an essential driver of economic growth, and the inclusion of women entrepreneurs is critical to unlocking the full potential of our economy. According to the Global Entrepreneurship Monitor, women entrepreneurs represent over 40% of the world's workforce, and their contributions to the global economy are valued at more than $10 trillion. However, women still face unique challenges when it comes to starting and growing businesses.
One of the most significant barriers to women's entrepreneurship is access to funding. Women-owned businesses receive only a fraction of the venture capital and angel funding that male-owned businesses receive. This funding gap can make it difficult for women to start and grow their businesses, limiting their potential for success.
To address this issue, several organizations have emerged to provide support for women entrepreneurs. For example, SheEO is a global community of female entrepreneurs and investors who provide funding, mentorship, and resources to women-led businesses. Similarly, the Female Founders Fund invests in early-stage startups founded by women, providing not just funding but also guidance and support.
Another challenge that women entrepreneurs face is balancing work and family responsibilities. Women are often the primary caregivers in their families, and balancing these responsibilities with the demands of running a business can be challenging. Flexible work arrangements, supportive networks, and access to affordable childcare can help women entrepreneurs balance these demands.
Despite these challenges, women entrepreneurs are thriving, creating businesses that are not only financially successful but also contribute to their communities and the world. Many women entrepreneurs focus on social and environmental impact, using their businesses to make a positive difference in the world. For example, Sarah Kauss founded S'well, a company that produces stylish and sustainable water bottles while supporting water-related charities around the world.
Women entrepreneurs are also creating innovative solutions to some of the world's most pressing problems. For example, Jessica O. Matthews founded Uncharted Power, a renewable energy company that produces energy-generating products, such as playgrounds and sidewalks. These products not only provide renewable energy but also create jobs and economic opportunities for communities around the world.
In conclusion, women entrepreneurship is crucial to the continued growth and success of our economy. By supporting women entrepreneurs, we can create a more inclusive and equitable business environment that benefits everyone. Women entrepreneurs are creating innovative solutions, building successful businesses, and inspiring the next generation of female leaders. Let's continue to support and empower women entrepreneurs, as they pave the way for a brighter future.