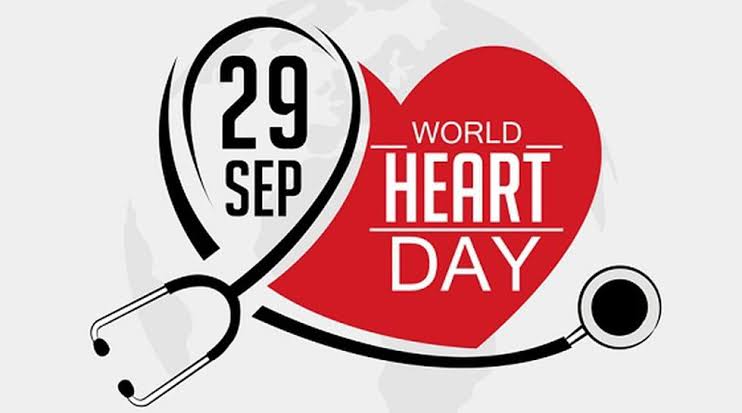 19,744 of the 28,449 heart-related fatalities in India in 2021 were in those between the ages of 30 and 60. According to doctors and medical experts, the major causes of cardiac disease in younger people are bad diets, sedentary lifestyles, excessive stress levels, and hectic social obligations.
Today is World Heart Day, and in these uncertain and stressful times, it is crucial to put a special emphasis on heart health.
According to the World Health Organization (WHO), 17.9 million people worldwide pass away each year from cardiovascular diseases (CVDs), underscoring how at-risk the current world population is.
The number of heart patients In India has been increasing over time, and data from the National Crime Records Bureau (NCRB) shows that 28,449 persons died from a heart attack in 2021.
In reality, a number of well-known celebrities, like the actor Siddharth Shukla, the singer KK, and the comedian Raju Srivastav, passed away at a young age as a result of cardiac conditions, demonstrating how this illness cripples the youth of our country.
What are cardiovascular diseases?
Cardiovascular illnesses (CVD) include coronary heart disease, cerebrovascular disease, peripheral arterial disease, rheumatic heart disease, congenital heart disease, deep vein thrombosis, and pulmonary embolism among other conditions affecting the heart and blood vessels.
In India, prevalence rates for coronary heart disease have ranged from 1.6% to 7.4% for rural people and from 1% to 13.2% for urban populations.
The WHO estimates that India is responsible for at least one-fifth of the 17.9 million cardiovascular disease-related deaths worldwide, particularly among younger people.
According to NCRB data, 19,744 of the 28,449 heart attack deaths in India in 2021 were in those between the ages of 30 and 60. Dr. Nikhil Parchure, a cardiologist at the Apollo Hospital in Navi Mumbai, reaffirmed this fact when he told the news agency PTI that in the recent years, people under the age of 40 have accounted for 25% of all heart attack cases.
Causes of unhealthy hearts
Young people in our country are experiencing an increase in cardiovascular diseases as a result of unhealthy eating habits, sedentary lifestyles, smoking, high pollution levels, and demanding social duties.
25% of all heart attacks in Indian males occur in those under the age of 40, and 50% of all heart attacks in Indian men happen before the age of 50. Cardiovascular disease also has a significant death rate in Indian women.
The primary causes of young Indians' weak hearts were described in a Firstpost study by Dr. Amit Kumar Singhal, Senior Consultant, Cardiology, Fortis Escorts Hospital, Jaipur.
He claimed that one of the main causes of heart disease was stress from people's personal and professional lives.
The general public's eating habits have altered as a result of this lifestyle, according to him, which has boosted salt consumption. He emphasised that these causes make young individuals more susceptible to developing hypertension and heart illnesses.
He continued by saying that junk food and bad foods raise cholesterol levels, which also cause cardiac problems.
Overtraining may also be harmful to the heart, according to a Mayo Clinic study from the US. Increased calcium and vitamin D levels are caused by the use of dietary supplements, which is also associated with a higher risk of cardiovascular illnesses.
Prevention
Changes in lifestyle, dietary practises, and an increase in physical activity could lower the prevalence of heart illnesses, which are preventable.
According to Dr. T. Kler, Chairman of the Fortis Memorial Research Institute in Gurugram and the Fortis Hospital in New Delhi, "Heart disease is one of the leading causes of death in the nation, but the good news is that many heart-related complications are curable and have access to treatment nationwide. I advise individuals to exercise regularly, get enough sleep, reduce their stress, and eat sensibly for a disease-free existence.
In an article published by the Indian Express, Dr. Harinder K. Bali, Chairman, Heart Sciences, Paras Hospitals, Panchkula, recommended young persons to get a cardiac examination performed annually to avoid such potentially fatal circumstances.