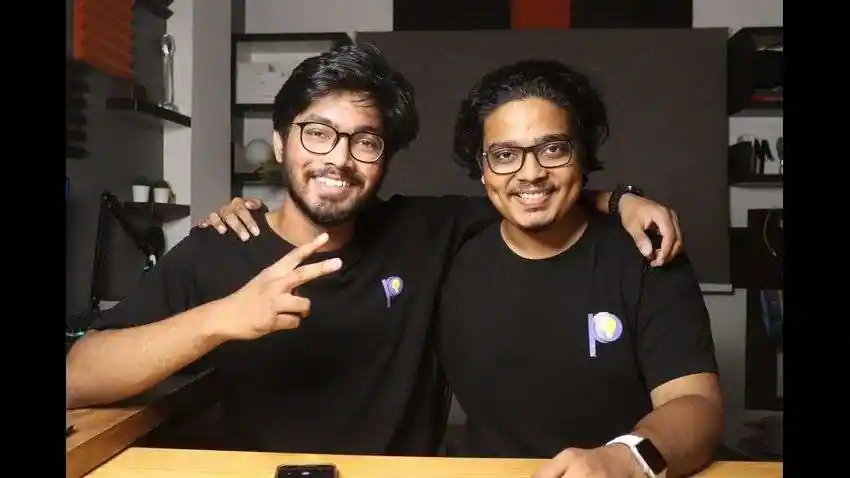 The pandemic has revolutionized the entire concept of education and brought it to our computer screens. With a single tap of a finger, we could gain knowledge about the multitudes of subjects known to the human mind. But, like every coin has two sides, this revolution was accompanied by a slew of issues. Some students were not able to get a quality education via online platforms. To tackle these problems, two students from Madhya Pradesh decided to come forward with their idea. Pranay Chouhan and Atharva Puranik came up with Padhle, in March 2020 and started providing the students with required study materials.
Pranay Chouhan and Atharva Puranik were pursuing B.Tech Computer Science from Amity University Mumbai and SRM University Chennai respectively. Hailing from a technical background, they understood the struggle of the students and their need for quality resources under such unforeseeable circumstances. Padhle started up as a blog platform that provided handwritten study materials to the students. Padhle began as a blog site that supplied students with handwritten study materials and gradually it grew to new heights. The founders and their team started launching many other YouTube channels to expand Padhle and took it to another level. These include Padhle Tenthies (for Class 10th Students) and Just Padhle (for Class 9th Students), which are now one of the fastest growing and most popular channels on YouTube in this category.
Today, with a working force of 13 people, Padhle has been registered as a Private Limited Company. What started as an idea of two individuals developed into an Ed-Tech brand providing education on a pan India level. When asked about their success, the co-founders claim, "Providing students with a quality education has always been our prime motivation behind establishing Padhle. As students, we also have experienced similar problems. Now we wanted to solve it when we had the power to do so." Unlike other educational platforms, Padhle has been entirely bootstrapped and it started with just 2000 INR. There are several keen investors ready to invest in the company. When asked about investments, the founders said "We respect the interest of keen investors, and with right strategy to use the funds wisely, we may plan for a round."
Today, Padhle has a subscriber base of over 750k throughout YouTube. On popular demand, Atharva and Pranay launched their mobile application which further allowed them to expand their customer range. This can be proved by looking at the numbers. 14000 downloads in 60 minutes are indeed something to brag about! Also, the app now has over 100,000 Downloads with 5000+ ratings. Padhle is currently one of the fastest-growing Ed-Tech companies in the K-12 segment. It is Atharva's and Pranay's relentless efforts and perseverance that have helped Padhle to reach great heights.
They will continue pursuing their startup from their colleges, thus bringing pride to their mentors and teachers. Pranay and Atharva are an inspiration for young college students, who want to bring about a change, and get an amazing living of their own in their early 20s.