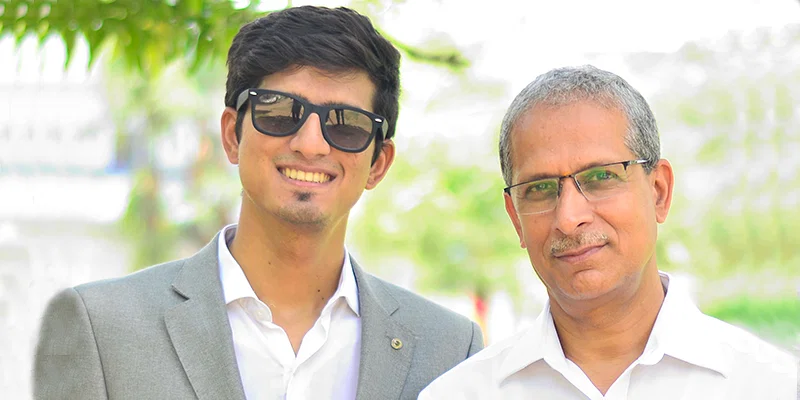 Chirayu Jain, who graduated from college with a Bachelor's in Mechanical Engineering, had aspirations of going to the US to get his Master's in Industrial Engineering. He even applied to and was accepted into a few US universities. But at the last minute, he changed his mind and chose to work for the Indore family business.
Chirayu describes this choice as being wholly impromptu. When Chirayu joined Pragati Systems in 2015, the company was undergoing a change. Manoj Jain, Chirayu's father, established Pragati Systems with the goal of producing an accessible selection of tools for education, training, and learning. By the year 2000, the business had broadened its product line and had begun producing a variety of high-quality office supplies, art materials, training tools, and presentation accessories for both businesses and educational institutions. This covers items like interactive whiteboards, lecterns, drawing tables, flipchart stands, and art easels.
In order to build a distribution network that serviced all of India by 2010, Pragati Systems established channel partners and warehouses in a number of states. However, no action had been taken to close this gap because the online sales channel that was essential to the business expansion plan was missing. Chirayu decided to establish an internet sales channel after realising its significance. However, I was perceived as the new kid on the block experimenting. According to his recollection, neither me nor online selling were given any weight.
Since joining the marketplace website in October 2015, Pragati Systems has made an average of Rs 2,000 per day in sales. A month later, it had doubled. Since being introduced on Amazon.in less than three years ago, Pragati Systems has averaged Rs 3 lakh in daily sales. "Our annual revenues from Amazon.in alone were Rs 6 crore in FY 2016–17. By 2020, we want to increase that amount to Rs 50 crore, says Chirayu, VP-Operations & E-Commerce at Pragati Systems. His ten-person staff handles all aspects of running their online store, including listings, customer support, and finances.