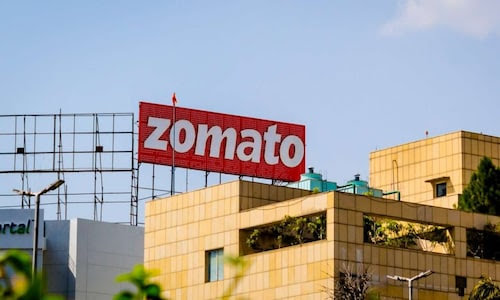 Zomato, an online food delivery partner, has introduced "Intercity Legends," a mechanism for delivering meals between cities. Today, you may have regional specialties like the delicious Mysore Pak, baked roshogolla from Kolkata, and biryani from Hyderabad anywhere you are in the country.
The Zomato pilot initiative intends to provide distinctive cuisine from any Indian city to other regions of the nation.
Depinder Goyal, the founder and CEO of the business, wrote in a blog post that clients may enjoy the best of different cuisines from around the country by choosing the intercity option. This will initially be made available to a small number of consumers in Gurugram and South Delhi, and Zomato plans to quickly expand this to additional areas in the near future.
Only locations between 7 and 10 kilometres from Zomato's restaurant partners can now make orders using the app.
The "iconic foods" from various cities can be ordered from Zomato's "Intercity Legends" and flown to their destination.
According to him, mobile refrigeration technology maintains the food without the need to freeze it or add any preservatives because it is freshly produced by the restaurant and put in reusable and tamper-proof containers.
According to Goyal, the company is currently "piloting this for select users in Gurugram and regions of South Delhi."
Positive about the new project, he stated, "This will be a culinary paradise whether you want sweets, biryanis, kachoris, or kebabs. In the coming weeks, we'll quickly expand this to more cities. Every crevice in India is home to a gem. The potential size of Intercity Legends is only limited by the number of airports it has access to and its extensive menu of the most famous foods India has to offer."