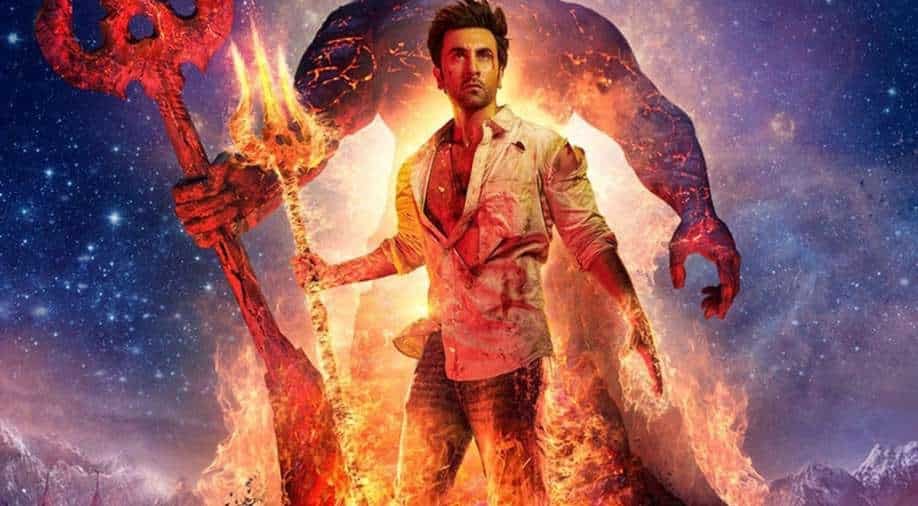 The movie "Brahmastra" by Ayan Mukerji was promoted as the upcoming blockbuster in Hindi cinema. The film, through trailers and ads, promised cutting-edge visual effects and a cinematic universe dubbed Astraverse to compete with MCU, drawing inspiration from anything from Hindu mythology to American film franchises like "The Lord of the Rings" and the Marvel Cinematic Universe. The movie, which stars Alia Bhatt and Ranbir Kapoor in the key roles, was released last week. Amitabh Bachchan, Mouni Roy, and Nagarjuna Akkineni were also featured in the film. Although reviewers gave it mixed reviews, moviegoers responded more positively. The Hindi version of the movie has so far made a respectable Rs 143 crore ($18 million approximately).
This is especially impressive considering that the film was 167 minutes long—quite long by today's standards.
What is 'Brahmastra' all about?
The film relates the tale of divine, formidable weapons bestowed upon Indian warriors and sages long ago. The weapons either symbolised an element, such as fire, wind, light, or water, or a deity, such as the Nandi Astra, which channels the energies of Nandi.
The introduction of Ranbir Kapoor's character Shiva, a man with a mysterious affinity to fire, sets the stage for the major plot. He is a DJ by trade and falls in love with Isha, played by Alia Bhatt, in the crowd. Shiva experiences weird visions, which lead him and Isha on a trek across Varanasi and the Himalayan foothills to uncover a danger to all life.
It appears that the 'Brahmastra,' a weapon more potent than any other and capable of eradicating all life on Earth, once existed. One individual tried to take it all for themselves, but another intervened. The weapon was split into three pieces throughout the ritual, and each piece was given to an individual Brahmansh member. Before the pieces are put together, the weapon will remain dormant. And then the universe will be destroyed.
The film's convoluted plot, terrible dialogue, and respectable but cliched world-building were all evidently overlooked by the audience in favour of the visually stunning effects created by DNEG.
How does the budget for "Brahmastra" compare to others?
The film reportedly cost $51.7 million, or Rs 410 crore, to produce. Only "RRR" and "2.0" are more expensive, with production costs of Rs 550 crore ($69 million) and Rs 500 crore ($63 million)-570 crore ($71 million), respectively. This makes it one of the most expensive Indian movies ever. It should go without saying that "Brahmastra" is the most expensive Hindi movie ever made. With a budget of Rs 310 crore ($39 million), Aamir Khan's "Thugs of Hindostan" (and we all know how it ended) is in second place.
Some of these budgets appear to be so exaggerated that it seems like they are disguised money-laundering schemes.
Is 'Brahmastra' a success?
You've probably been persuaded to believe that "Brahmastra" is a resounding success by the marketing and PR staff. However, the reality and film economics are more nuanced than that. The movie's reported budget, as previously noted, is Rs 410 crore, or $51.7 million. This is only the budget for the production. With the use of trailers, commercial campaigns, and other marketing strategies, studios spend a lot of money promoting and marketing their films. Additionally, Walt Disney Studios, through its Indian subsidiary Star Studios, was responsible for "Brahmastra." We don't know how much was spent, but it was probably not a small amount to ensure that more and more people purchased movie tickets.
As was already mentioned, the Hindi version of the movie has reportedly made Rs 143 crore ($18 million) thus far. Only Hindi versions are included in this statistic. All other language versions are not. With dubbed releases in Telugu, Tamil, Kannada, and Malayalam, "Brahmastra" also targeted audiences in the south, taking a lesson from the huge Telugu and Kannada movies.
According to Dharma, the movie made $9.4 million on its first day of release, or Rs 75 crore worldwide. Many people claimed that the number seemed too "proper" to be accurate. In fact, studios and distributors have a history of providing inflated numbers to subtly convey the message that you're missing out on the movie that everyone else has seen. ' to prospective viewers.
However, regardless of the actual numbers, it is quite unlikely that the movie would make back its investment (inflated budgets are another trick to lure in moviegoers). Box office success does not, however, signal the end of a movie's financial prospects. After the movie leaves the theatres, it is released on OTT platforms like Netflix, Prime Video, or ZEE5. In addition, producers can recoup their costs by selling satellite rights and music rights. Or, to make up for the losses, the movie's star might forego their fees. According to recent reports, Aamir Khan waived his costs in the amount of Rs 100 crore, or $12.63 million, to make up for the failure of "Laal Singh Chaddha."